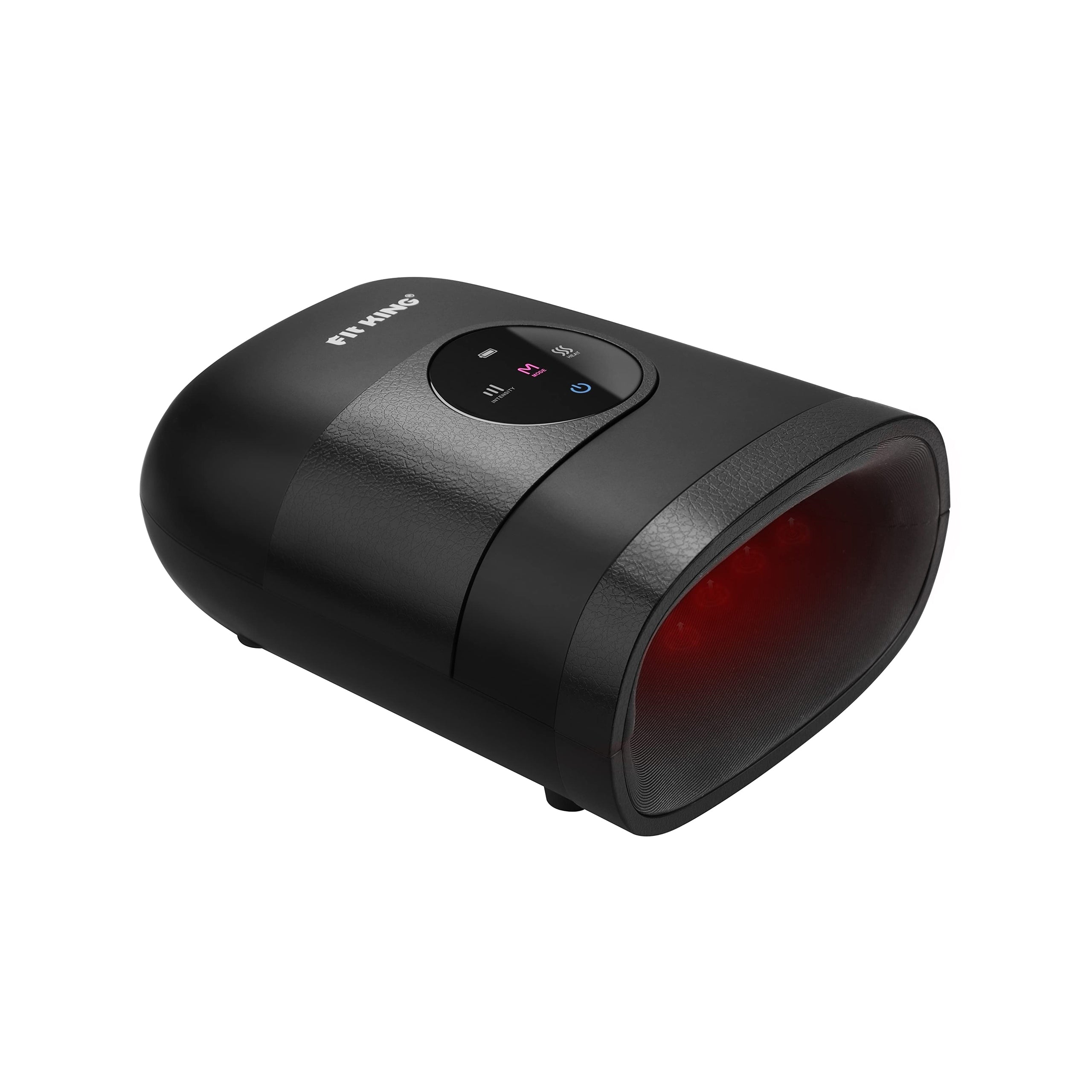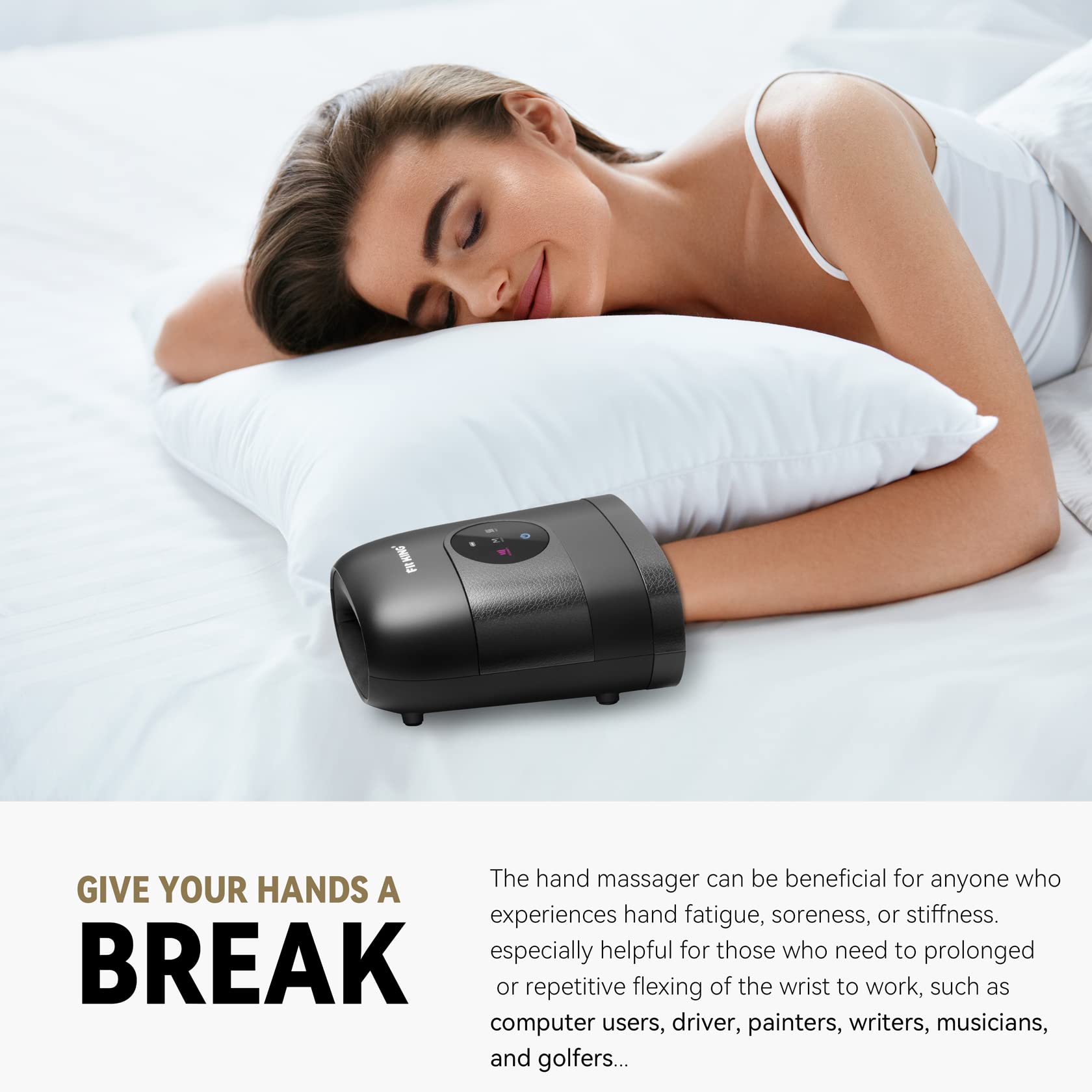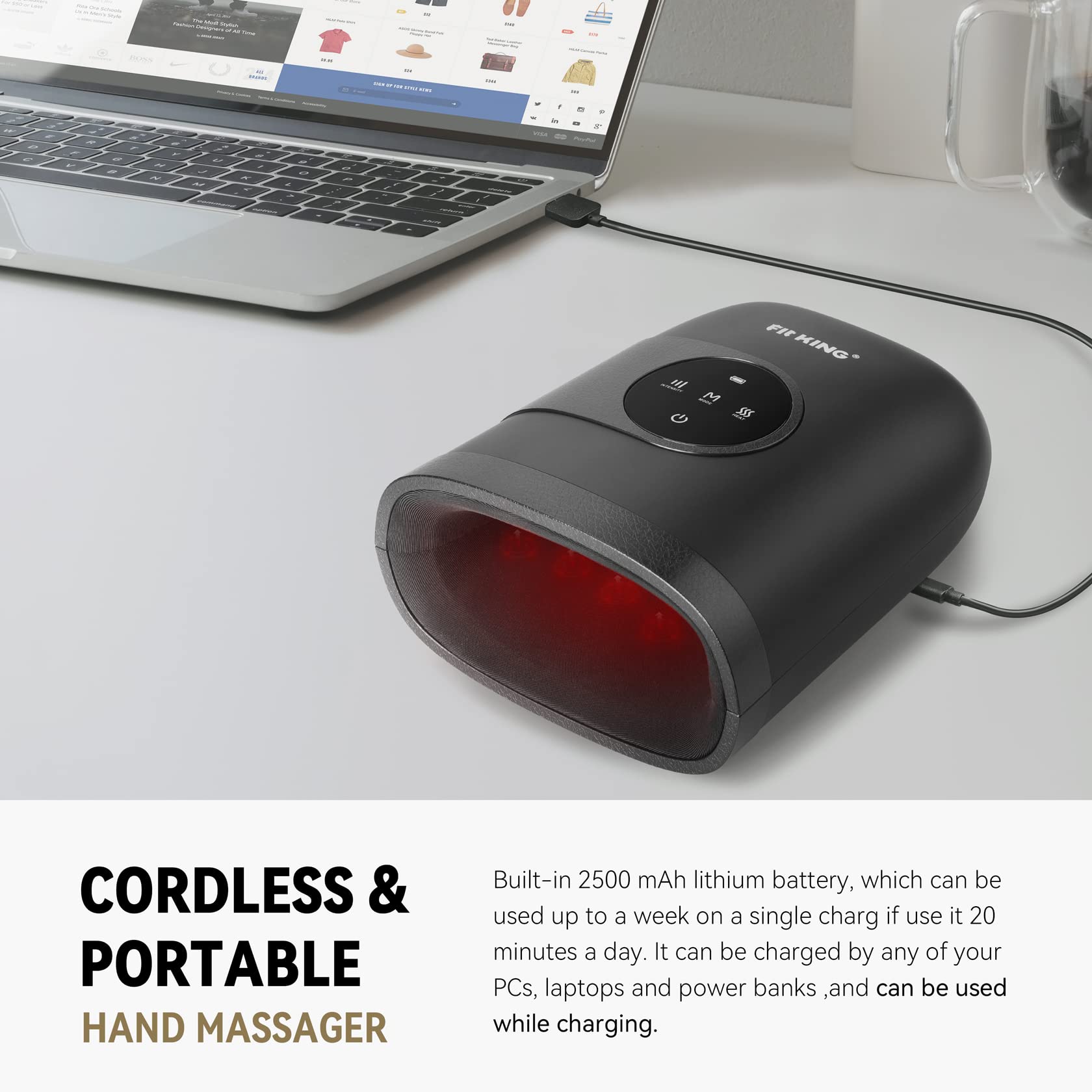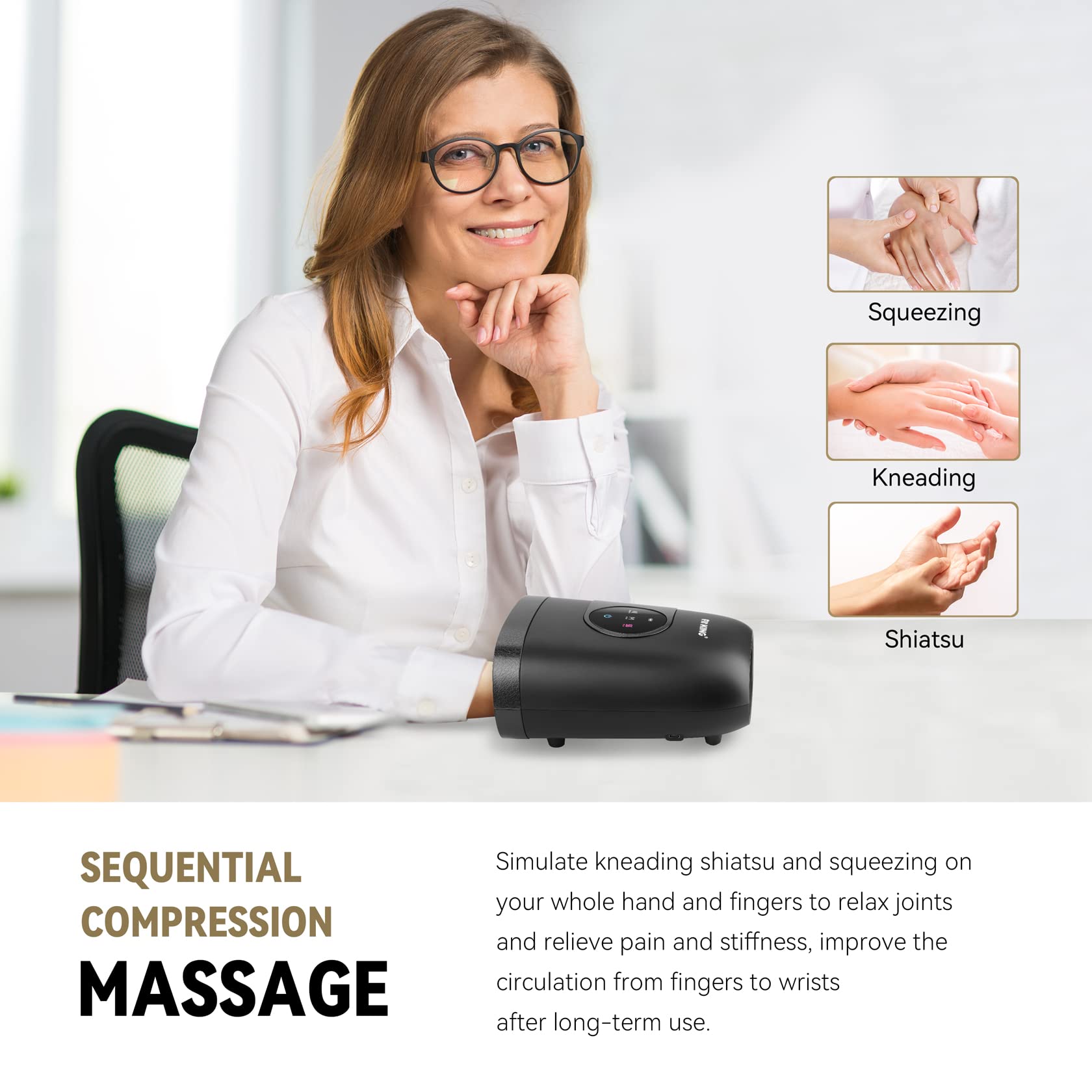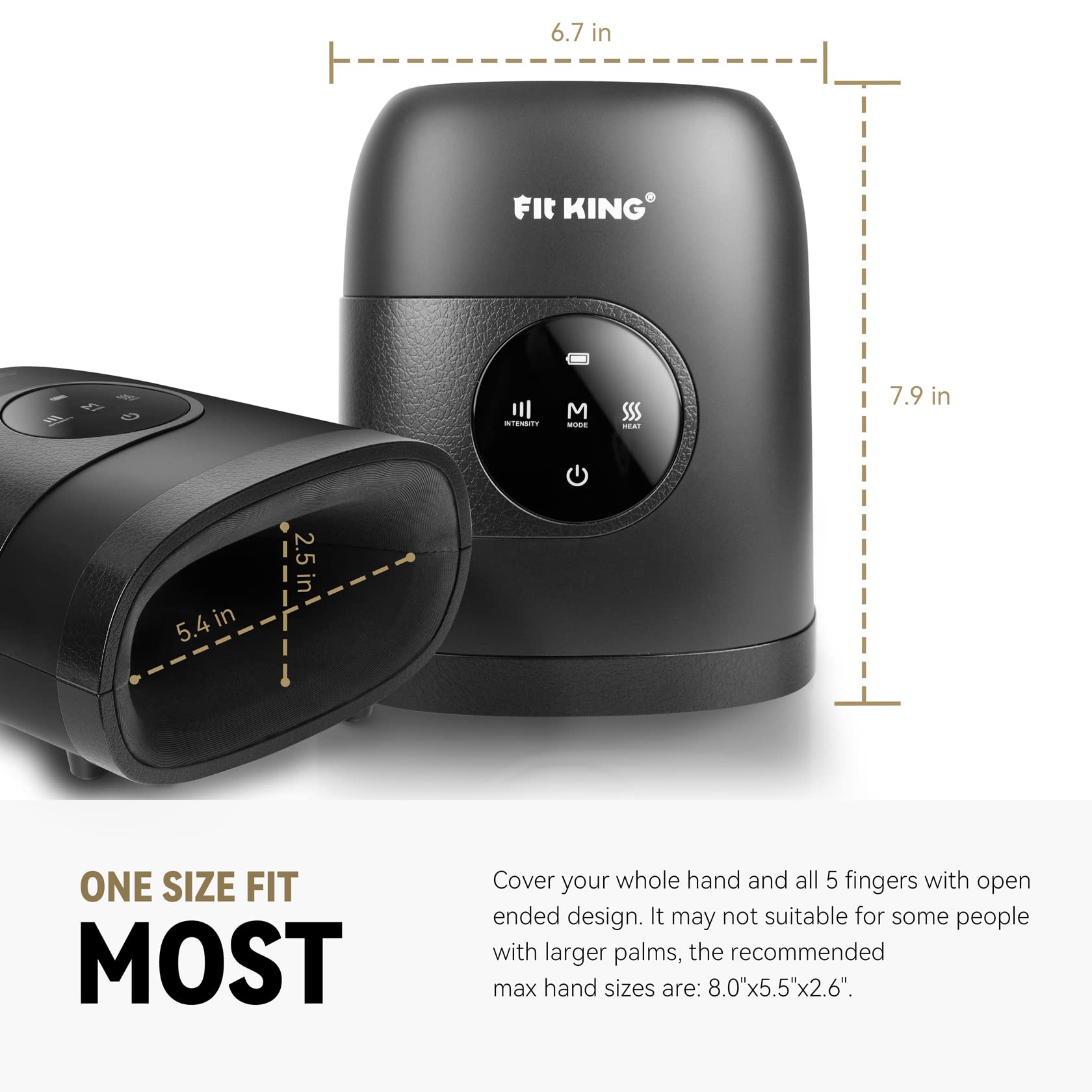 FIT KING Hand Massager with Advanced Heat Therapy | FT-085H
---


Give your hands the care and relaxation they deserve with the FIT KING FT-085H hand massager. Designed meticulously to relieve stiffness, pain, and rejuvenate tired hands, this device offers a fusion of compression massage and heat therapy, ensuring you experience a symphony of comfort and relief.


Key Features:
【Targeted Relief】 Specifically crafted for those who often engage in activities that exert pressure on the thumb joint, this hand massager addresses the most common symptoms, from swelling and stiffness to the nagging pain at the thumb's base.

【Signature Massage Techniques】 With 3 distinct compression massage modes, dive into a world of relaxation that simulates the soothing sensations of kneading shiatsu. Combined with 2 heat therapy levels (ranging from 93°F to 109°F), witness your hands rejuvenate and all discomforts melt away.

【Everyday Solution】 Whether you're battling thumb arthritis, carpal tunnel syndrome, or just the daily strains of repetitive hand activities, the FT-085H provides the perfect respite. Let its heat and massage features work their magic, reducing tingling, numbness, and enhancing blood circulation.

【Cordless Convenience】 Equipped with a powerful 3000 mAh lithium battery, enjoy 4-6 hours of uninterrupted massage on a full charge. Its cordless nature ensures you can indulge in relaxation anytime, anywhere. And with a week's worth of use on a single charge (based on 20-min sessions), this device is a true companion.

【Intuitive Operations】Navigate effortlessly through the hand massager's features with its touch screen controls. Easily adjust between its massage modes, intensities, and heat levels. Charging is a breeze too – whether it's through the provided DC5V 2A charger or your personal devices like PCs and power banks.

【Gift of Comfort】Housed in a beautiful package and complemented by top-notch customer service, the FT-085H hand massager makes for an impeccable gift. Whether it's Valentine's Day, birthdays, or any special occasion, celebrate your loved ones with the promise of comfort and relief.


Rediscover the joy of pain-free, relaxed hands with FIT KING FT-085H. A touch of luxury, a world of relief.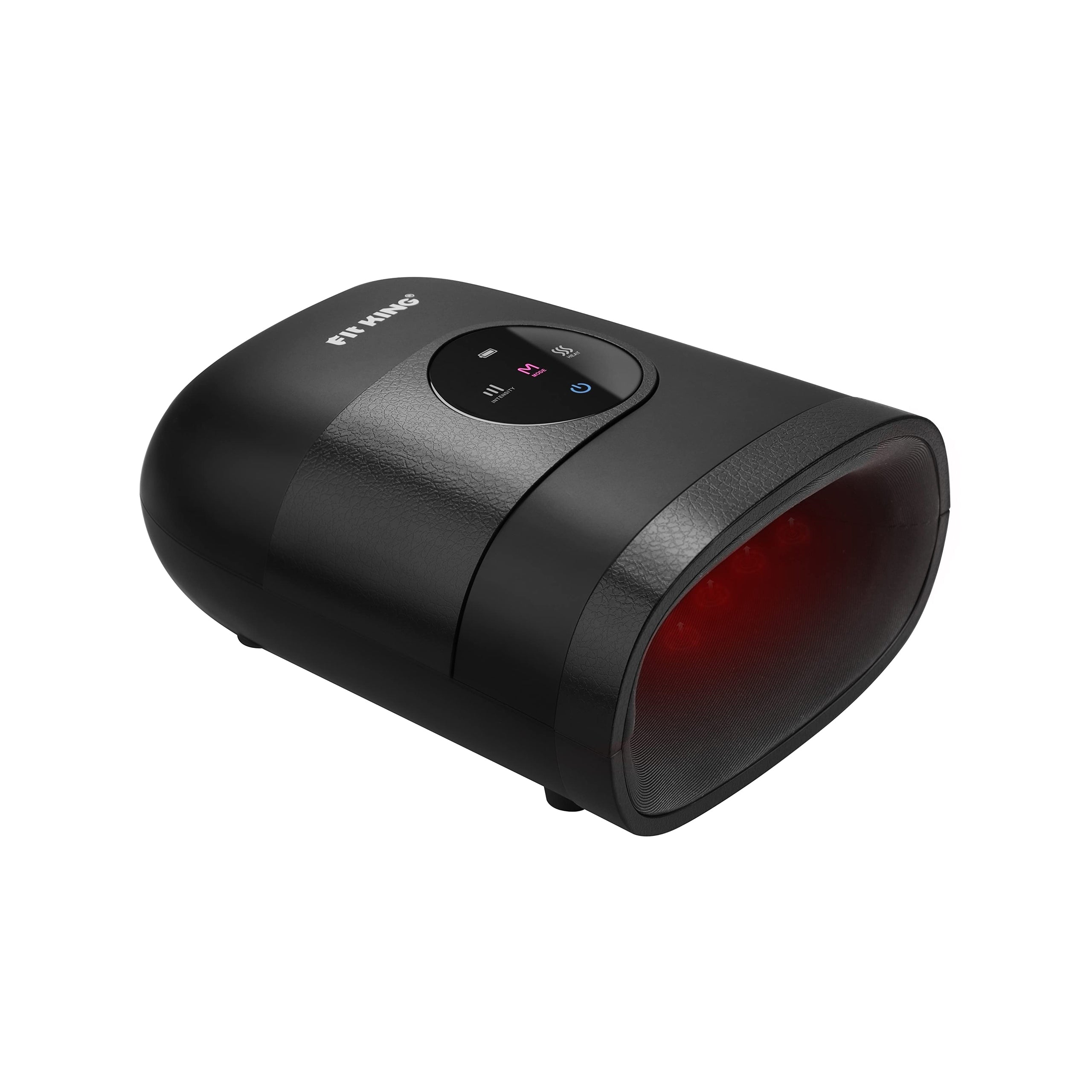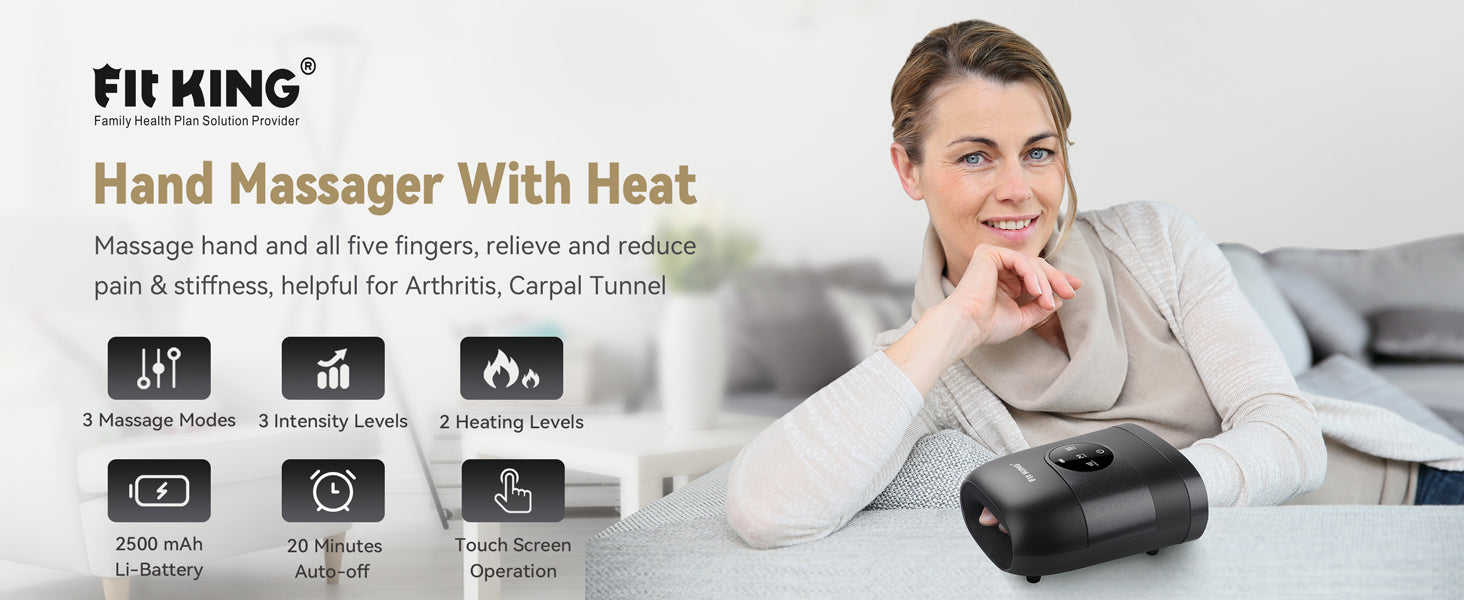 Specifications
The FITKING Hand Massager is a remarkable device that combines sequential compression massage and heating therapy to simulate kneading shiatsu and squeezing movements, providing comprehensive relief for the entire hand. Its user-friendly design and convenience make it perfect for use at home or in the office, effectively alleviating everyday pain and tension in the hands and wrists. The handheld massager is easily rechargeable and offers multiple settings for a personalized experience. With its ability to massage both hands simultaneously in a convenient and ergonomic design, it is an ideal choice for those seeking to relieve pain and pamper their hands in the comfort of their own home.

Item Name
FT-085H - Hand Massager with Heat
Material
Acrylonitrile Butadiene Styrene
This product is rated 4.8 of 5.0 stars.
It has received 39 reviews.
FAQ
Free shipping for all products.
Can I return my order if I am not satisfied?

Yes, all items can be returned for a full refund within 30 days of purchase, as long as the product is unopened and unused.
How long will it take to get my orders?

Processing Time: All orders ship within 48 hours of purchase. *weekdays only
Usually 2-7 working days you can receive the product.
How to get a discount code?

You can get exclusive discounts by subscribing to our website.
You can contact us through our contact page! We will be happy to assist you.
Our customer support is available 24/7.
Average answer time: 1-2h